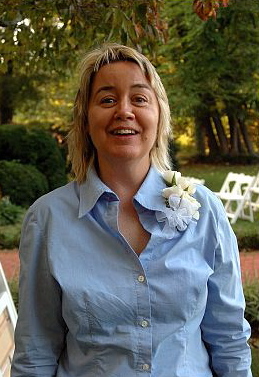 All of the best memories of my life seem to have a song attached to them. Because music has meant so much to me, I've made it my mission to bring music to others, to provide them with a soundtrack for their lives' most significant moments.
I am a Certifed Music Practitioner, singer/songwriter, guitarist, teacher, song leader, public speaker. In addition, I am a
cochlear implant
recipient and I do a lot of work with people with disabilities.
I was recently named a
HearStrong Champion
from the
Hearstrong Foundation
which is an organization that recognizes those who have overcome hearing loss.
For nearly 30 years, I have had the privilege to play music for all kinds of people in clubs,
coffeehouses, benefits and ceremonies all over the country.

I enjoy providing music for all occasions. Perhaps I can provide an elegant touch to your next event!

Thanks for visiting and have a look around!

Also please "like" my Blue O'Connell Facebook Page!